Resbook booking form overview
Guest Booking Form - Overview
The Guest Booking Form is used by guests to create Bookings & Booking Requests in ResBook. Access for customers is via your website utilizing either a dedicated booking calendar page or iframe embedded booking calendar.
The Guest Booking Form is extensive, with a 3-5 step process to help make booking easy. The number of steps is depending on your settings.
Features:
Separate pages and sections for Booking Details, Services & Add-ons, Guest Information and Payment Gateways.
Images and Slideshows for properties/room and add-ons, including support for GIF files.
The use of pop-ups and drop-down menus for predefined information.
Support for different currencies during bookings, while charging in another.
Bed Configurations can be chosen by the customer.
Customers have the ability to choose the quantity required and customize guest numbers for each required quantity in conjunction with Classifications.
Multiple Payment Gateway options, with the ability to also bypass past payment altogether.
Booking summary information, including services booked, bed configurations, and booking total.
Progress Tracker allows your client to go back to previous pages at any time with a simple click on the page you want to revisit.
You can take a walk through each of the 5 steps with the Guest Booking Form articles: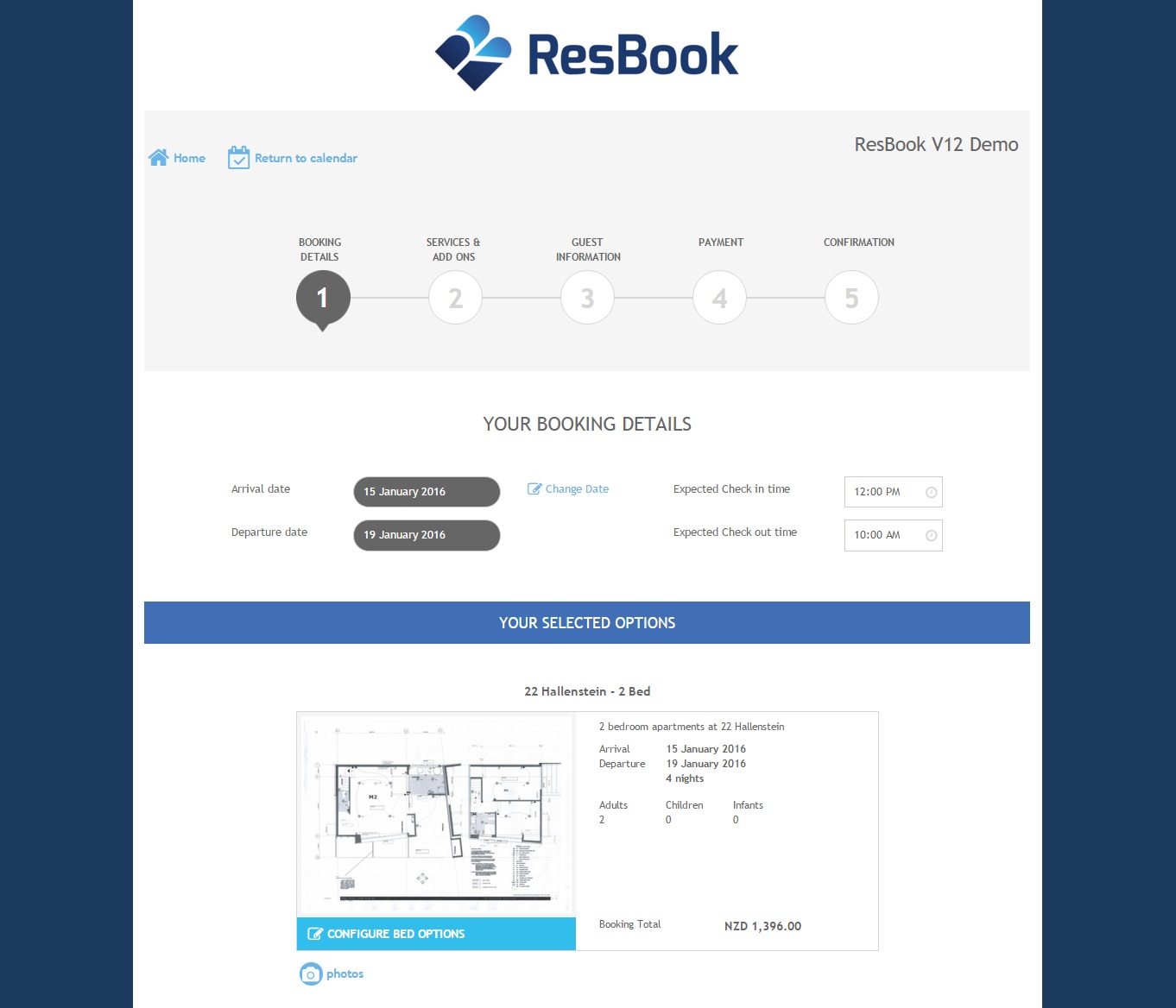 Get to know ResBook and how it can save you time
With a decade old digital agency backing us, our team are regularly producing video to help you take on the world! From tips and tricks with ResBook, to useful software providers all the way to industry trends we are here to share what we know.
Stay tuned here for regular video updates!