Page 4 - Guest Booking Form - Payment
"Page 4" of the Guest Booking Form is the Payment page. Once the guest clicks the 'Continue to Payment' button from the last page, they will be directed to DPS or PayPal dependent on payment selection.
NOTE: This part is NOT MANDATORY in the Guest Booking Form. You can bypass the Payment page, in which case 'Page 5 - Confirmation' will actually become the final page. In order to turn off the payment page go to: Guest Booking Form article.
This page is straightforward (image 4.0). The guest enters Card Number, Card Holder Name, Expiry Date and the CVC. Once the guest enters these details, click on 'Submit' and then we proceed to Page 5.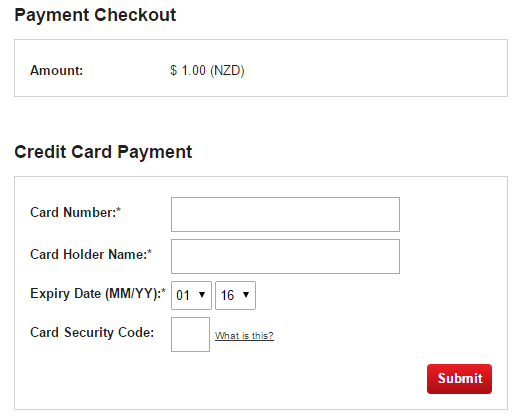 Continue Walkthrough page 5 - Guest Booking Form - Confirmation
Get to know ResBook and how it can save you time
With a decade old digital agency backing us, our team are regularly producing video to help you take on the world! From tips and tricks with ResBook, to useful software providers all the way to industry trends we are here to share what we know.
Stay tuned here for regular video updates!