How to set up Stripe to ResBook

Below are the steps to complete the setup for connecting Stripe to ResBook.

Login into your ResBook account and select Settings > System Settings > Accounting and Financial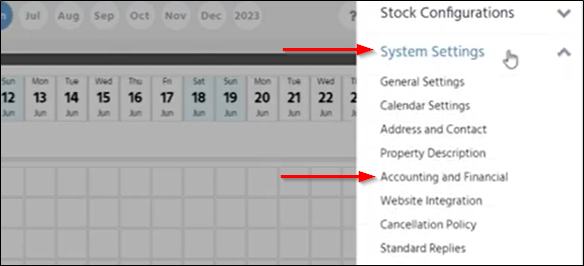 Scroll to the bottom of the page to view the Credit Card Settings.
Select the Stripe option: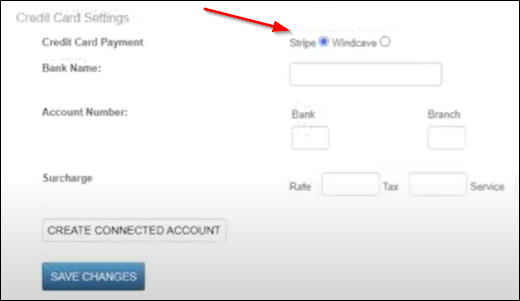 Enter your Bank Name and Account Number: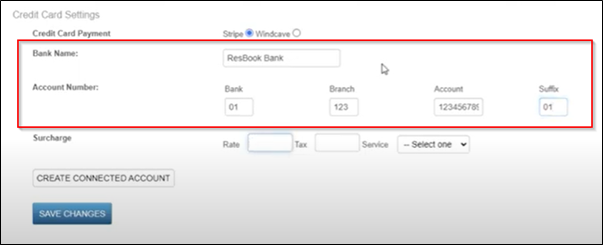 Enter in the Rate or Tax you would like to have as the surcharge, then select the Service you would like this Surcharge attached to.


Select on CREATE CONNECTED ACCOUNT


Once selected, you will be connected to Stripe to complete the next steps in the Onboarding process. Before Stripe can process payments or payouts, you need to complete this form on the Strip website.
Note: Payments will still be able to be transacted, however the Stripe form must be completed to receive the payouts.

Enter your Mobile Number and Email Address into the boxes provided, then select Continue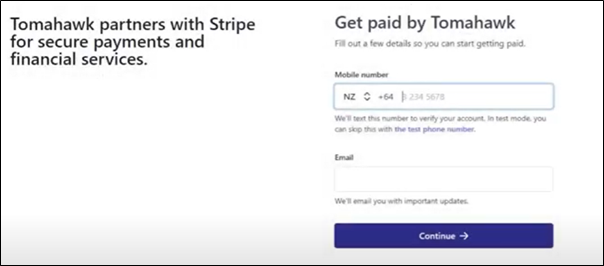 You will be sent a verification code to your email address which needs to be entered onto the screen.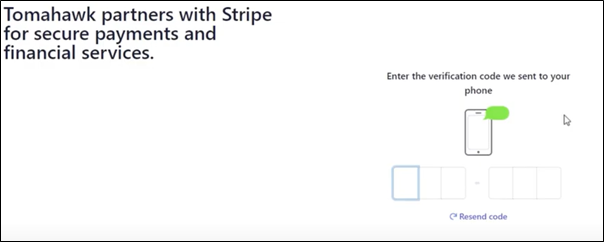 Once the verification code has been entered and accepted, you will need to provide your personal details on the form provided: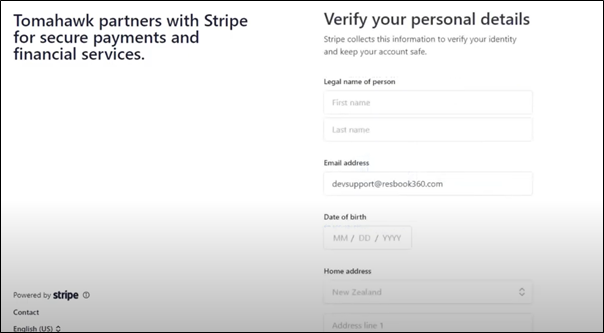 Once details have been entered, select Continue
Stripe will ask you for information about your Business.
Enter your Industry and Business website, then select Continue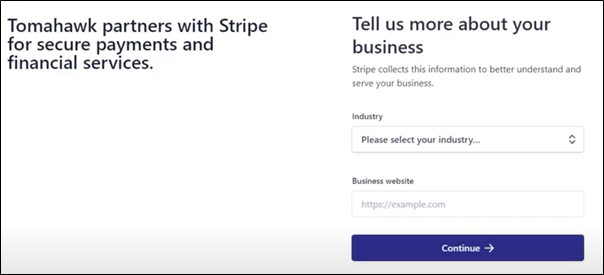 Next you'll need to enter in your Bank Account number, then select Save
Note – This will be the account that Stripe will pay out to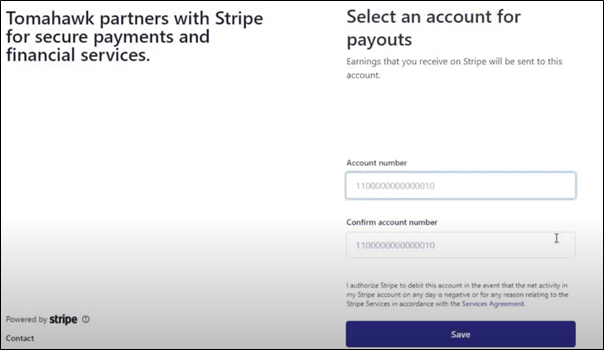 Once saved, you will be able to review all the information you have entered.
Check these details are correct or select Update to amend any of the details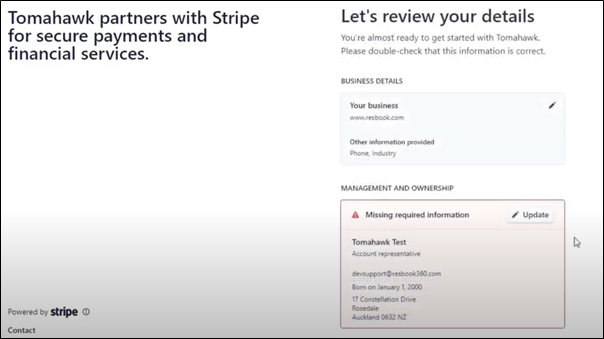 Stripe may ask you to verify your ID / Address under the Management and Ownership area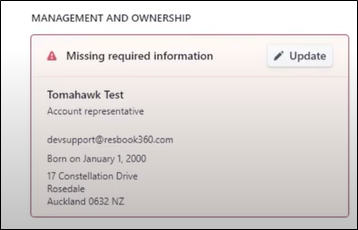 To verify your ID, you can either upload or take a photo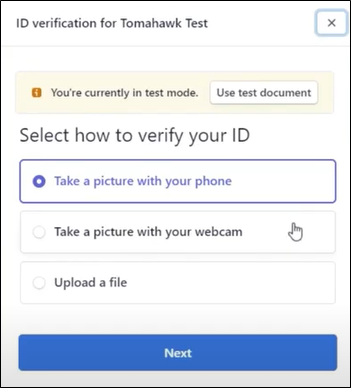 To validate your address, you can select to upload an image or PDF of a document with an address on it.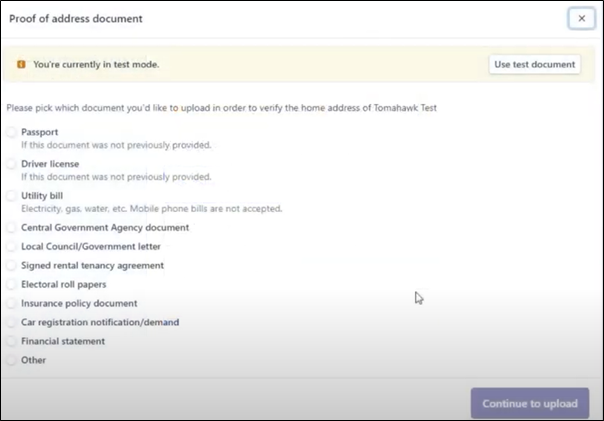 Once these have both been submitted, you will be taken back to the Stripe form where you can select Submit to confirm the details.

You will be re-directed back to ResBook and your Stripe connection is now complete.
If you want to check or add more information into the Stripe form, you can select the Update Account Details option to take you back to the form to complete.

Select Save Changes to confirm the update.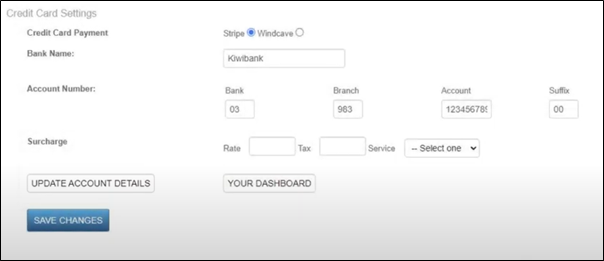 Click on the video below for a walk-through on the step-up process with ResBook and Stripe: