Updating Inventory, Rates And Minimum Stays Via ResBook
SiteMinder - Updating Inventory, Rates and Minimum Stays via ResBook
Print
ResBook allows you to update Rates, Minimum Stays and Availability for SiteMinder.
Go to ResBook > Settings > Portals > SiteMinderRDX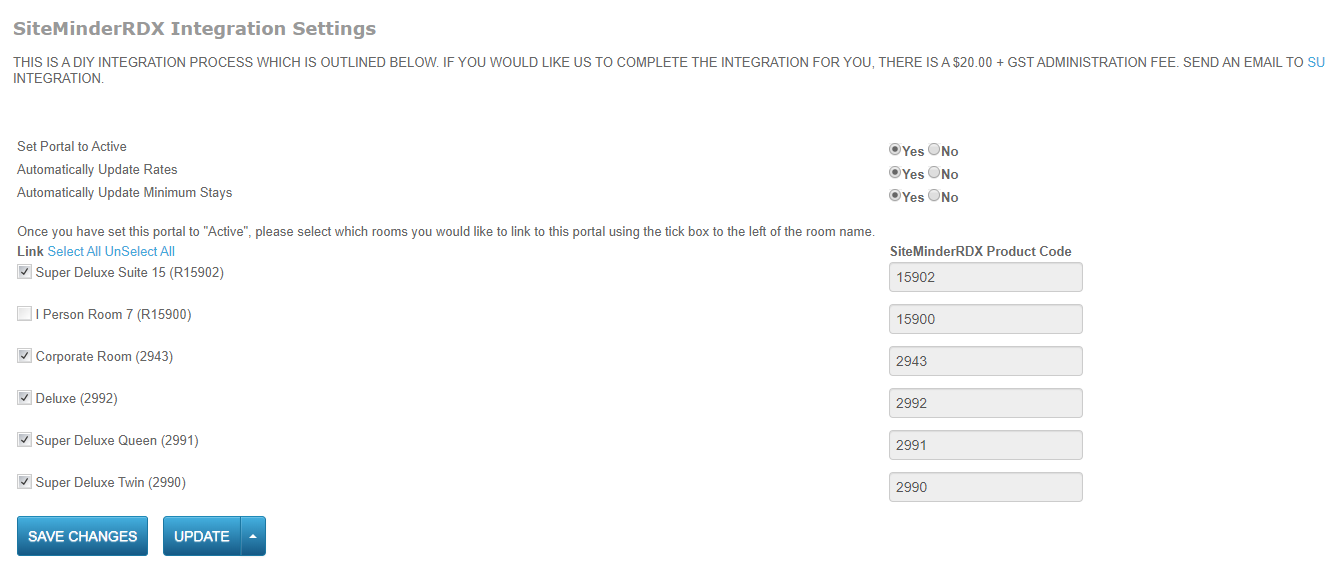 Scroll down to the "Update" button and click on it. A small pop up menu will appear.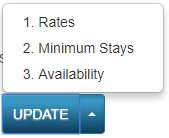 Select the option you want to update. Another pop-up will appear at the top of your screen, to which you click "OK". (Please ensure that you have disabled your Pop-Up Blocker).
NOTE: Siteminder will update automatically Inventory only. If you wish to update Minimum nights and Rates on Siteminder via ResBook, you will need to push the "Update" button as per above each time that you make a change in rates/minimum night stays on ResBook.
Get to know ResBook and how it can save you time
With a decade old digital agency backing us, our team are regularly producing video to help you take on the world! From tips and tricks with ResBook, to useful software providers all the way to industry trends we are here to share what we know.
Stay tuned here for regular video updates!