Thanking Guest Email Template | ResBook
'Thanking Guest' E-mail Template
ResBook now has the ability to auto-send the 'Thanking Guest E-mail' to guests two(2) days after they have checked out.
For this functionality to work, select settings > Click on System Settings > E-mail Templates > Click 'edit' for the Thanking Guest E-mail.
To insert a Trip Advisor link to the e-mail template, simply highlight the text, select the link button and enter in the URL before clicking on 'OK'.
Setting up E-mail Template adding and inserting link

Remember to use the 'Preview' button to display the e-mail that you have created. Please allow pop-ups in ResBook for previewing.
To have this functionality enabled for ResBook, select Settings> Click on System Settings > General Settings > Scroll down to the bottom and select 'Yes' to start sending out e-mails.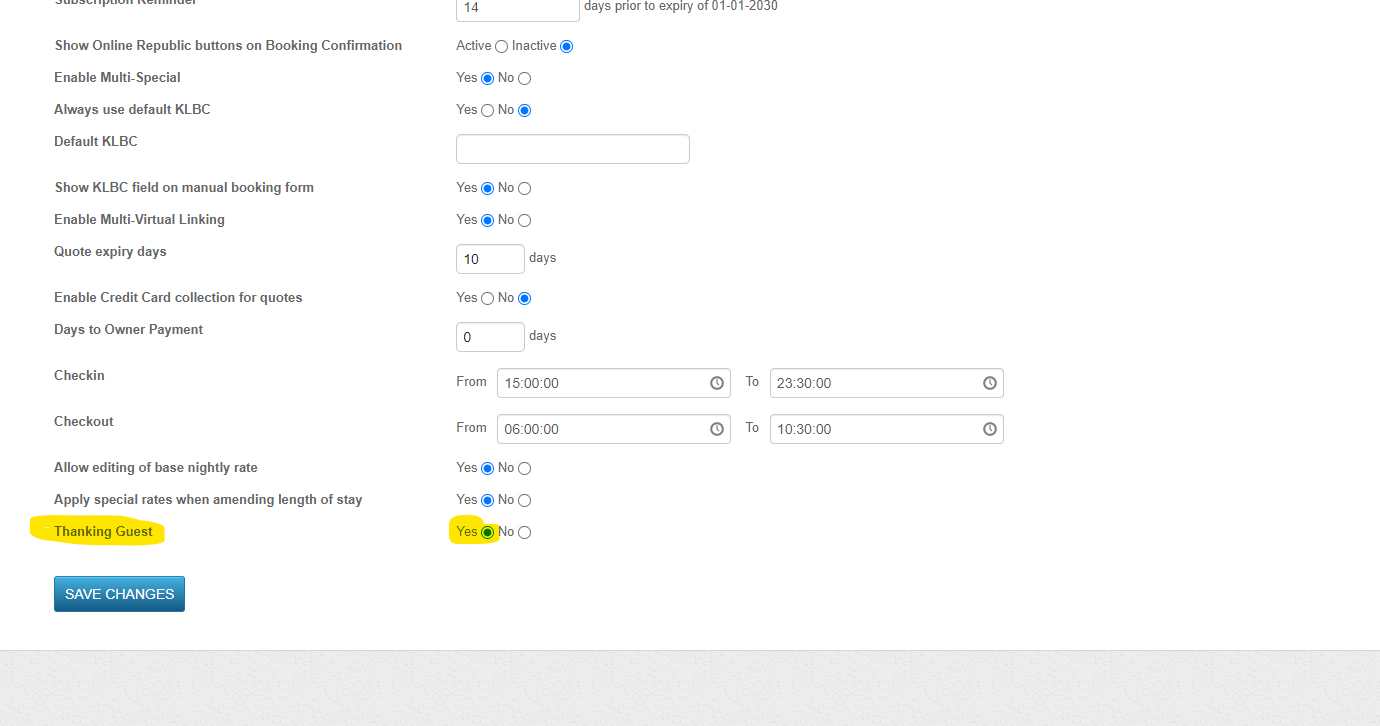 The e-mail will be sent two (2) days after the guest checks out and will begin as soon as you switch it on.
If you would like to know more about e-mail templates, please visit Setting up E-mail Templates.
End of Release: 20/05/2015
Get to know ResBook and how it can save you time
With a decade old digital agency backing us, our team are regularly producing video to help you take on the world! From tips and tricks with ResBook, to useful software providers all the way to industry trends we are here to share what we know.
Stay tuned here for regular video updates!