Switching Between the New And Old Calendar
Calendar FAQ - How Do I Switch Between The Old & New Calendar
ResBook has introduced a brand new calendar for viewing and managing your bookings. This new calendar functions mostly the same as the old calendar does, however with a few cosmetic changes and the inclusion of new features.
| | |
| --- | --- |
| ccess 'Calendar Settings', click on Settings (the gear icon), then select [System Settings] and scroll to find [Calendar Settings]. | |
To change to the new calendar select [Yes] next to 'Display new calendar', also ensure you are happy with the rest of the display settings. Once the settings have been set to your liking click [Save Settings].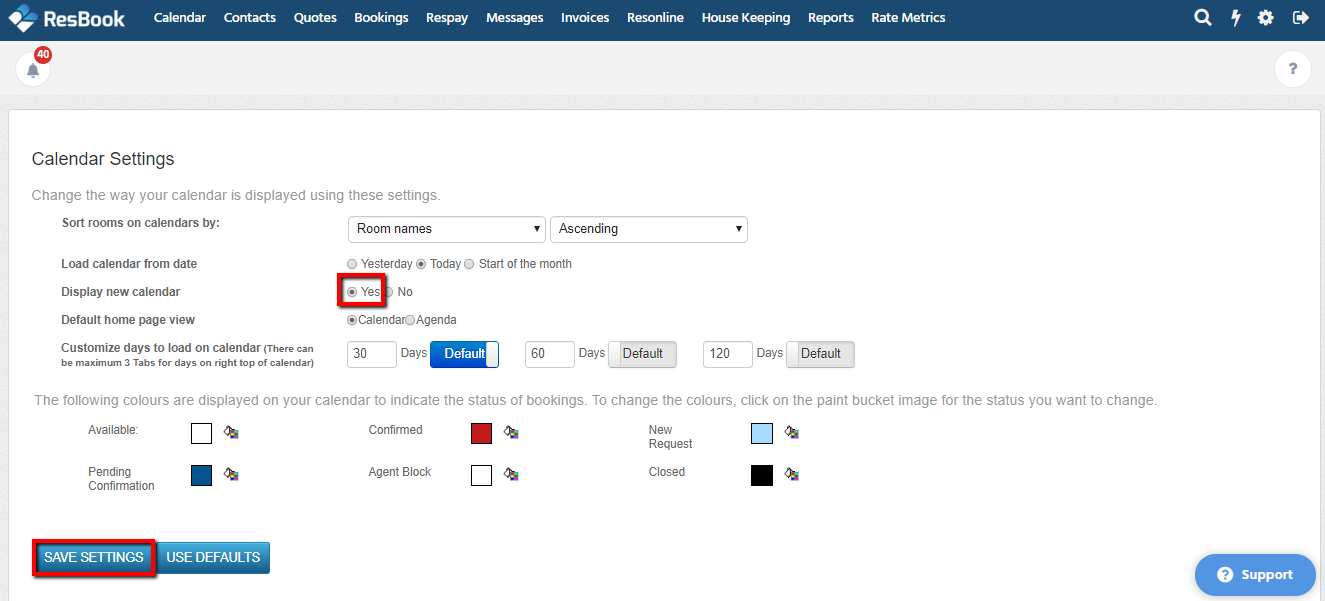 The New Calendar should then appear on your calendar page in ResBook as displayed below:

Get to know ResBook and how it can save you time
With a decade old digital agency backing us, our team are regularly producing video to help you take on the world! From tips and tricks with ResBook, to useful software providers all the way to industry trends we are here to share what we know.
Stay tuned here for regular video updates!