Getting Started With ResOnline
ResOnline - Generating a Bookings Report
ResOnline - Generating a Bookings Report
To uncover more information on bookings received through the channels, you may find it useful to log into ResOnline and generate a Bookings report.
1. In the ResOnline homepage, click on Reports
2. Then click on the Booking List.
3. Select the Search criteria
4. Click "Run Report" to bring up a list of bookings that match the search criteria.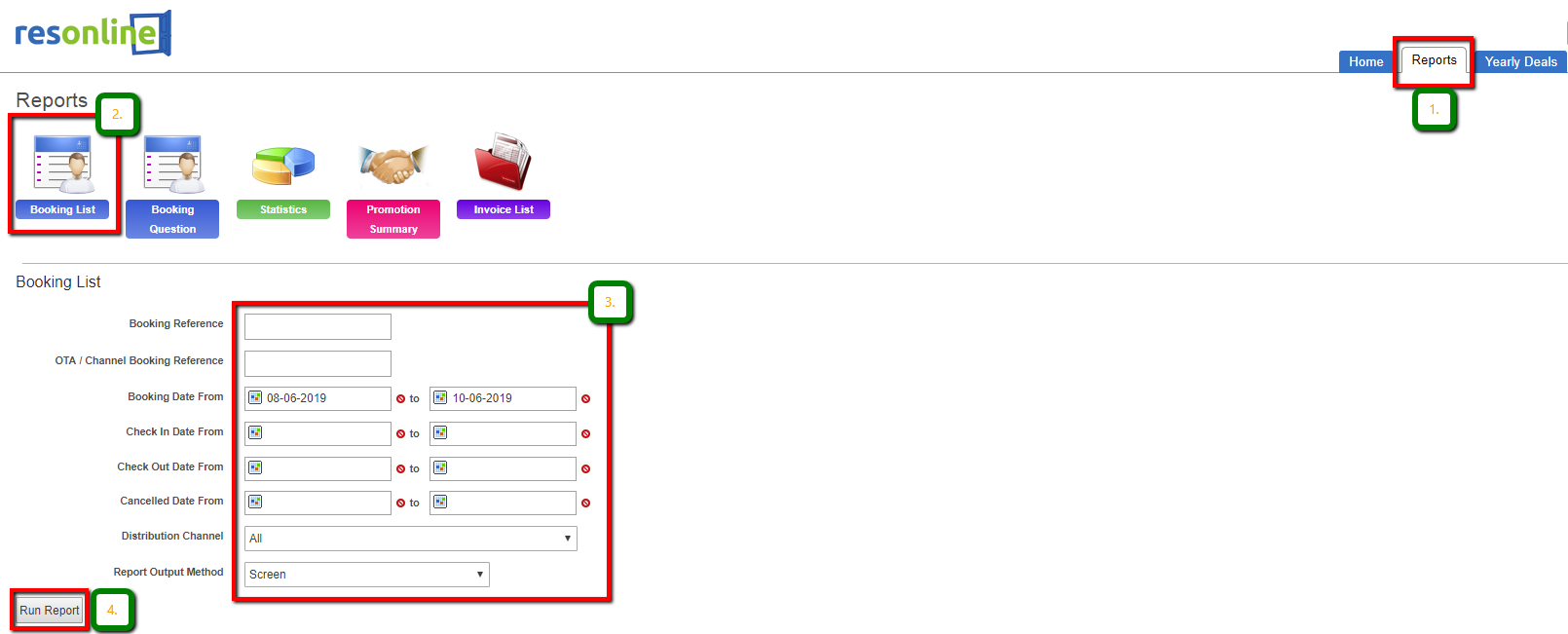 For a more advanced approach, read more here.
Get to know ResBook and how it can save you time
With a decade old digital agency backing us, our team are regularly producing video to help you take on the world! From tips and tricks with ResBook, to useful software providers all the way to industry trends we are here to share what we know.
Stay tuned here for regular video updates!