Resbook Calendar Close Rooms`
Calendar - Close Rooms
Print
When you need to close a stock unit for renovation or other circumstances, ResBook will allow you to do so. Closing a room will block a room off from the online booking form and the calendar so they can't be booked.
To close a room, use the navigation menu across the top of the ResBook site and hover over [Bookings], then select [Close Rooms] under the bookings tab.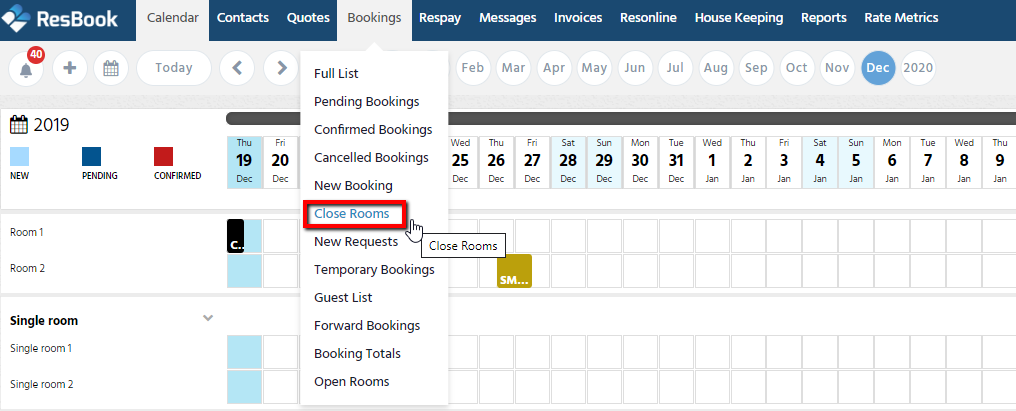 On the left-hand side of the screen is the list of all the stock units you have created. You must tick the stock units you wish to close. Then on the left-hand side of the screen, you need to enter the close and open dates for the room. It is also wise to leave a note so you know why the room is closed. Once you have filled out all the details, click the [Close Stock Units] button to save your changes.

Return to your calendar, and you will see that the dates you have selected for the closed room will be blacked out.

Get to know ResBook and how it can save you time
With a decade old digital agency backing us, our team are regularly producing video to help you take on the world! From tips and tricks with ResBook, to useful software providers all the way to industry trends we are here to share what we know.
Stay tuned here for regular video updates!