How To Access Your User Logs Using ResBook
User Logs
ResBook has a log system that allows you to track all the things you do within ResBook or users that have access to your ResBook.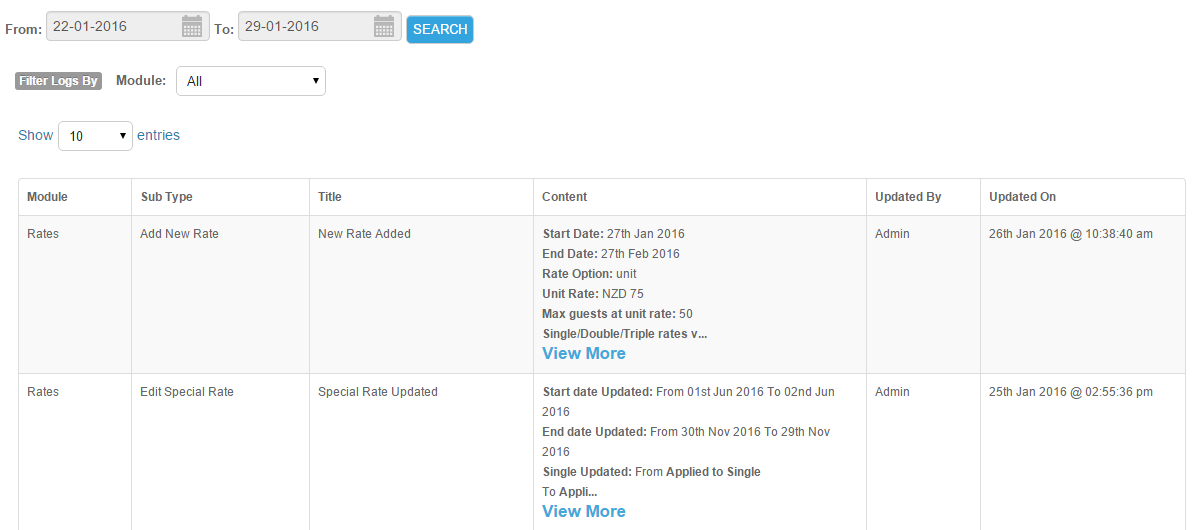 To find the user logs, go to 'Settings > User Logs'. The User Log tracks everything that you do within ResBook, from rates you add to ResOnline inventory updates. Everything is tracked based on the modules.
You can search the User Log in two ways. The first is a date search, and the second is a module filter.
As you adjust each, the User Log will adjust to your search settings.
Get to know ResBook and how it can save you time
With a decade old digital agency backing us, our team are regularly producing video to help you take on the world! From tips and tricks with ResBook, to useful software providers all the way to industry trends we are here to share what we know.
Stay tuned here for regular video updates!