How Can I Add The Address For A Stock Unit? | ResBook
Stock Units FAQ: How can I add the address for a Stock unit when it is not coming up as an option?
Print
If you cannot add the location that you are looking for, first you will need to Create a Test contact with the below settings
Step 1) Go to ResBook > Contacts > Add Contact > Fill out the Address fields > Save: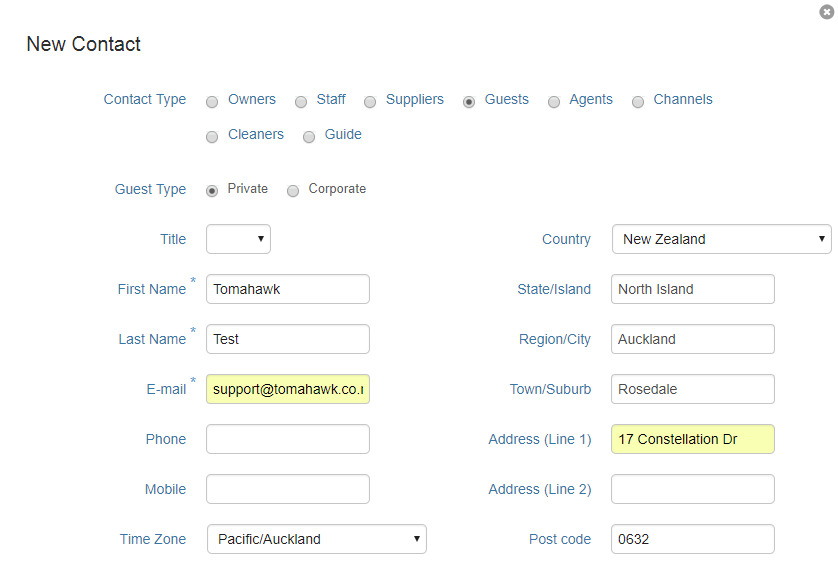 Step 2) Choose the Location in the Stock Unit Settings For Each Stock Unit (Go to ResBook > Stock Configuration > Stock Units > Click on the stock unit that you want to change > Address Tab

Get to know ResBook and how it can save you time
With a decade old digital agency backing us, our team are regularly producing video to help you take on the world! From tips and tricks with ResBook, to useful software providers all the way to industry trends we are here to share what we know.
Stay tuned here for regular video updates!