File manager - Creating Folders and uploading Images
File manager - Creating Folders and uploading Images
To create a folder in the file manager do the following:
Log in to the CMS.
Navigate to File manager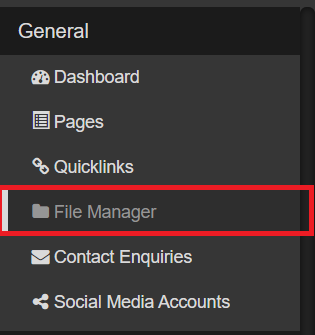 To create a new folder under Images, click on Images and then select New Subfolder

This will trigger a pop up to type in the new folder name: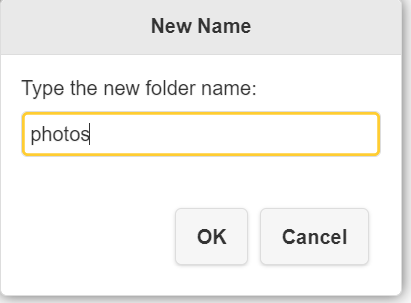 Note: Please make sure you do not have any spaces in between the words in the folder names. E.g. if you want the folder to be called Flower Images, the correct way to call it in the CMS will be either Flower-Images or FlowerImages. You cannot have spaces between the words.
Now you have a new folder in the File manager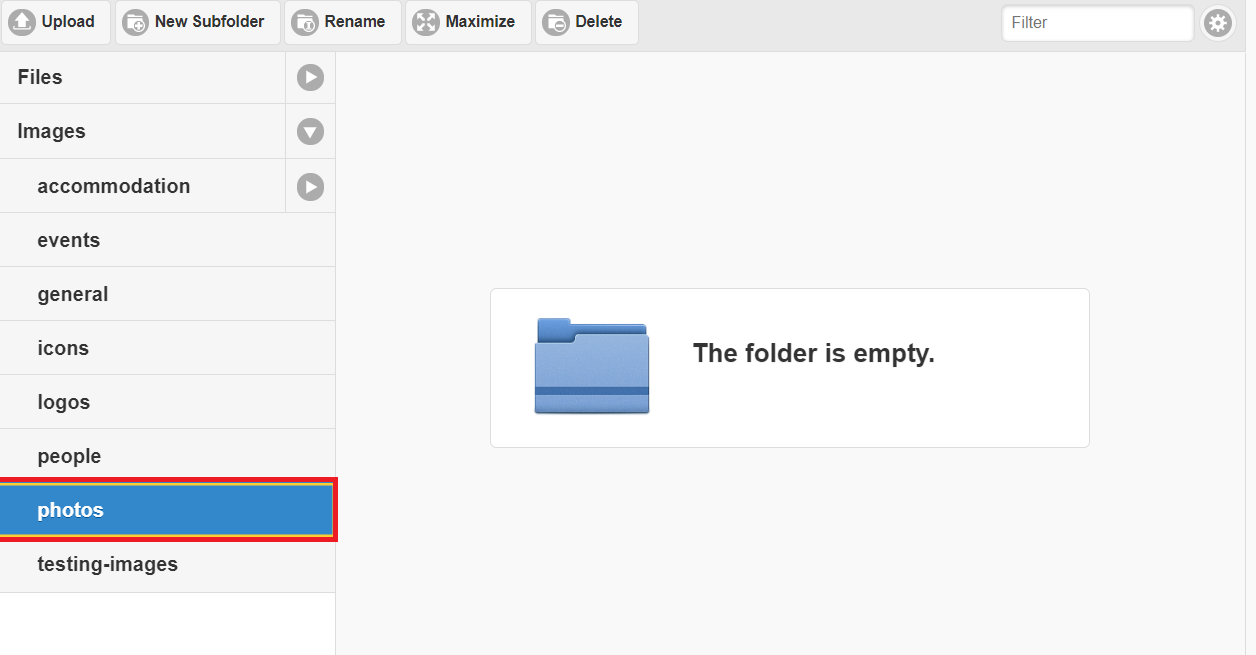 To upload images to the website do the following:
Log in to the CMS.
Navigate to the File manager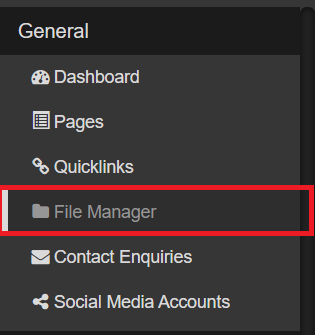 Open a folder in the File manager you would like to upload images into
Open a folder on your computer where you want to take the images from
Drag and drop images from a folder on your computer to a folder in the File Manager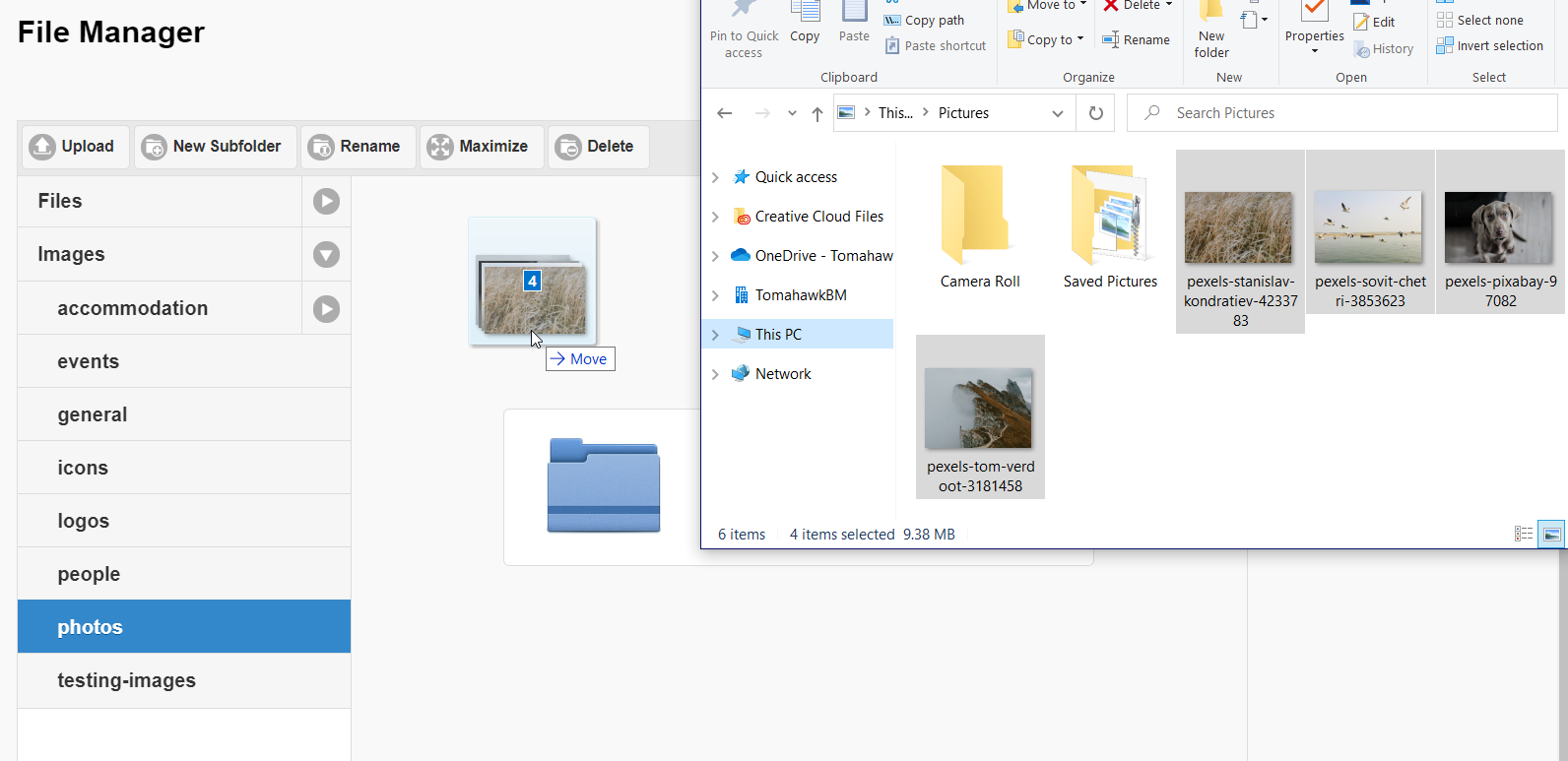 Wait for the upload to finish
Now you have images in the File Manager folder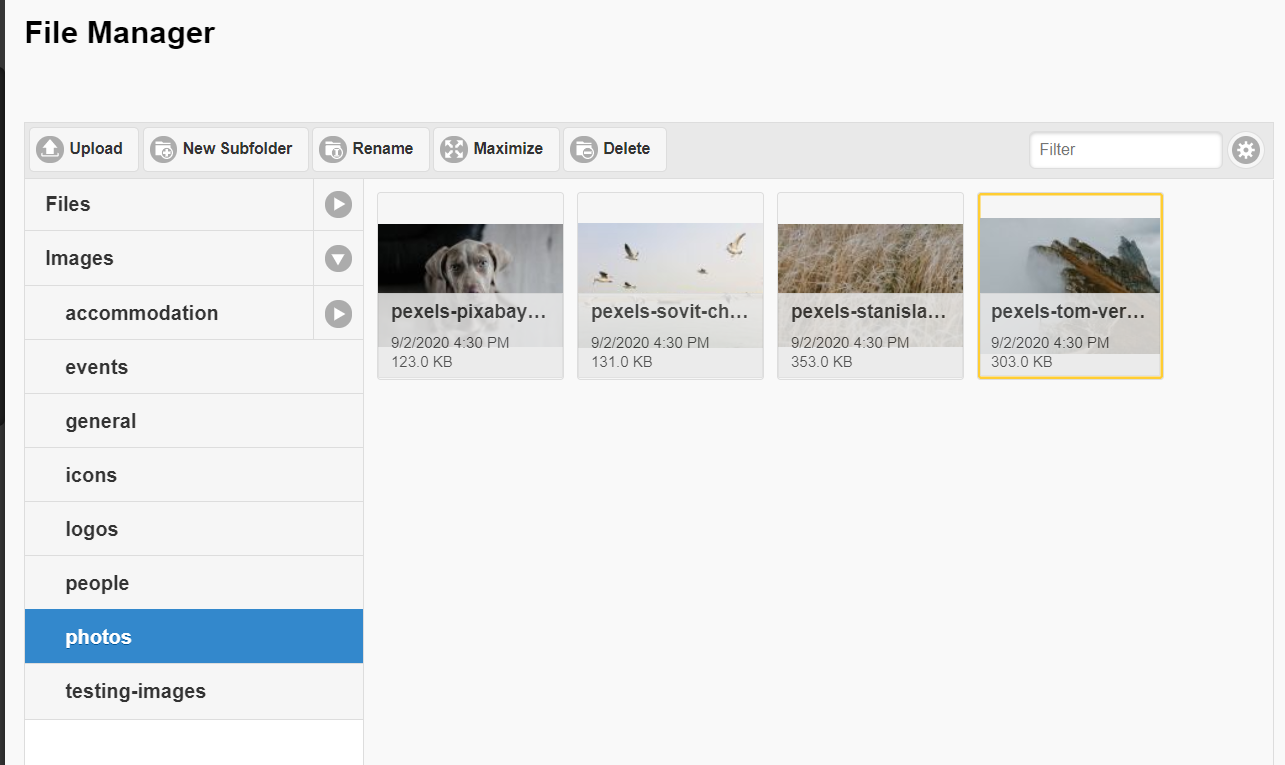 Note: The recommended image size to use on the website is 1920x1080, and the format is .jpg or .png
Please also refer to our recording of "Using the file manager" below: