Getting Started With ResOnline
Deactivating The Connection With ResBook And ResOnline
ResOnline - Deactivating the connection with ResBook
Print
When you ask Tomahawk to deactivate a property on Resonline, please be sure you deactivate this property in your ResBook- Resonline Settings.
Step 1: Log into ResBook > Resonline > Settings
Please see the image below: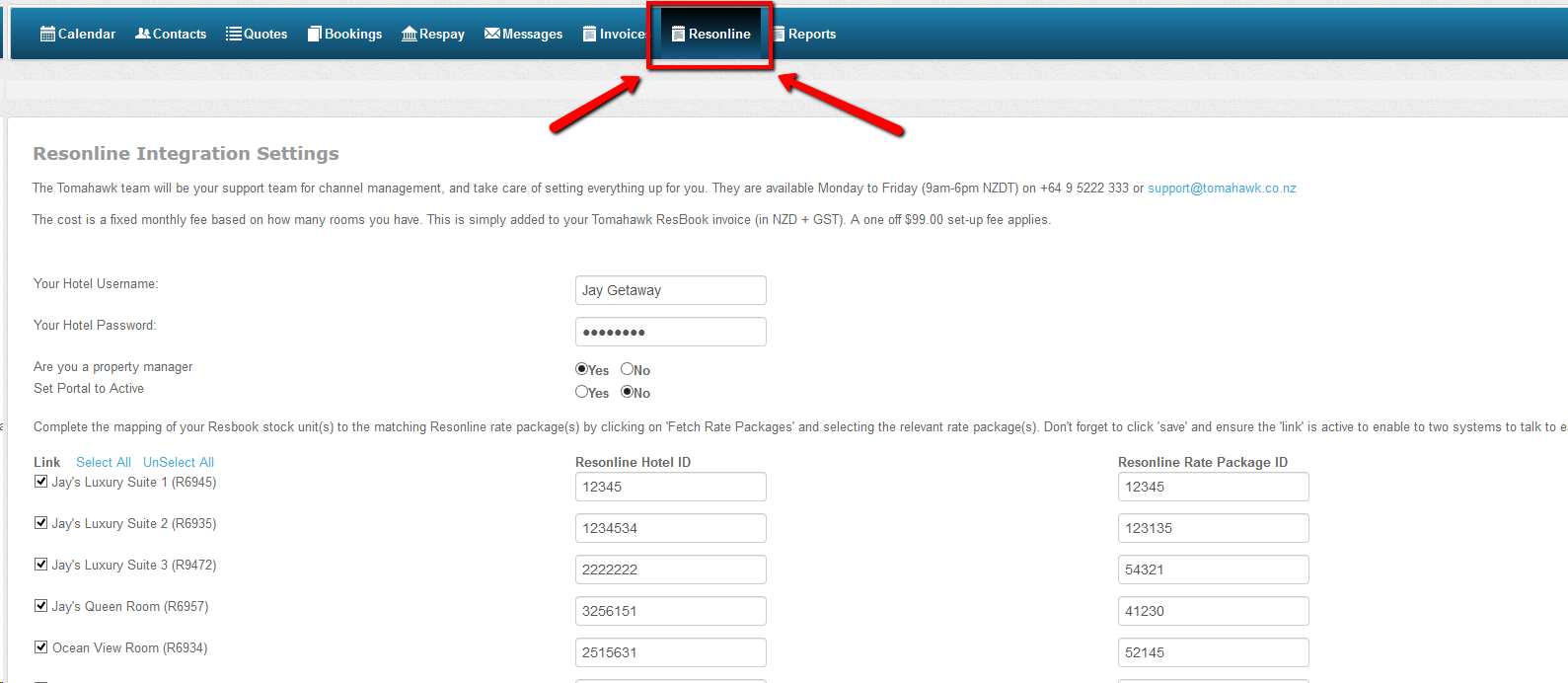 Here is where you will see what you are linked to on ResBook and what is being fed through to Resonline.
As you can see below the image will show in the Red box what is connected and linked.
Please see image below: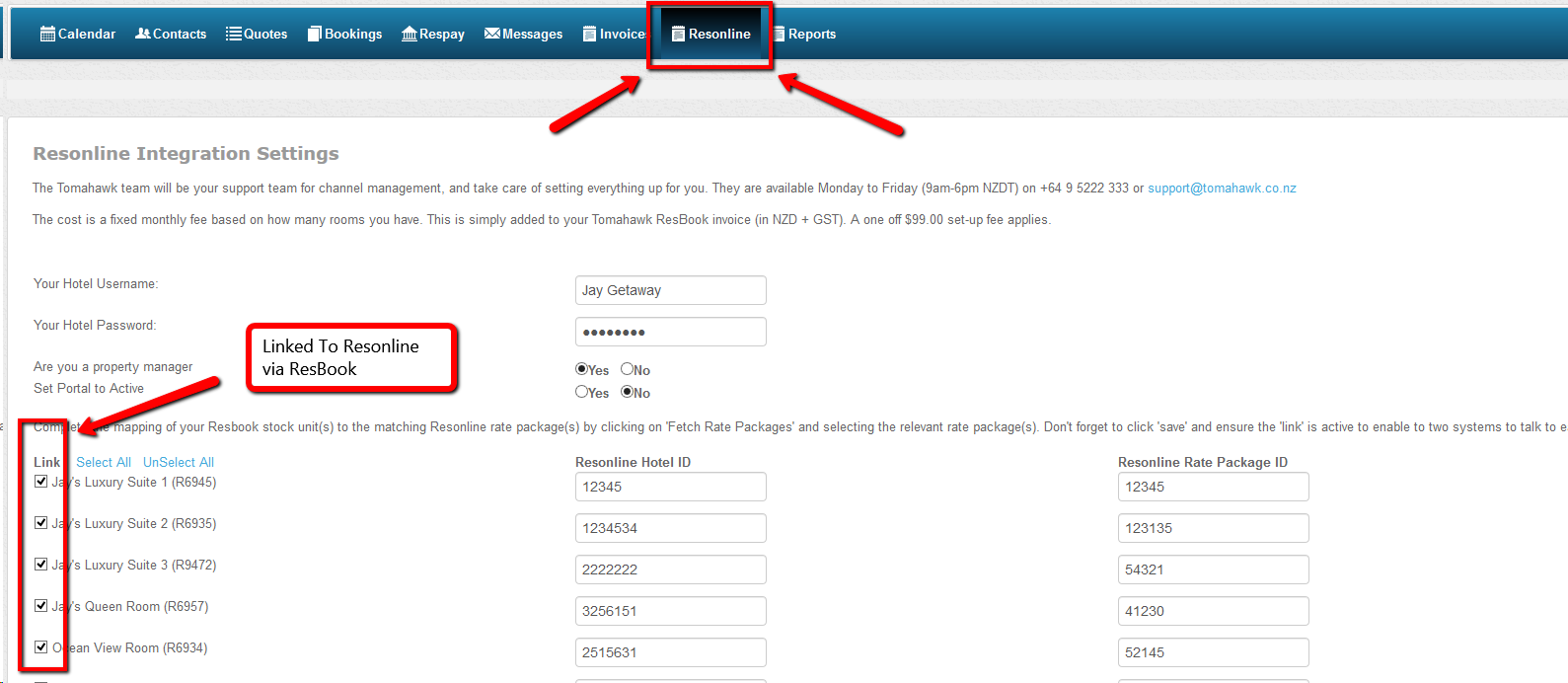 When Resonline confirms with you that they have removed the property from their end, you will then need to Log into ResBook and untick the Property/Stock unit that is no longer connected to Resonline.
This will prevent ResBook getting errors because the connection is no longer available. If it is left ticked this could cause issues.
Please see the image below:

Once you have unticked the property/stock unit, please hit save and this will save the connection notifying Resonline that the connection is longer Active.
Get to know ResBook and how it can save you time
With a decade old digital agency backing us, our team are regularly producing video to help you take on the world! From tips and tricks with ResBook, to useful software providers all the way to industry trends we are here to share what we know.
Stay tuned here for regular video updates!