Access Your Owner Statement Annual Summary In ResBook
Owner Statement Annual Summary
Print
When you open the new owner statement functionality for the first time, you will notice the "Owner Statement Annual Summary" on the right-hand side of screen.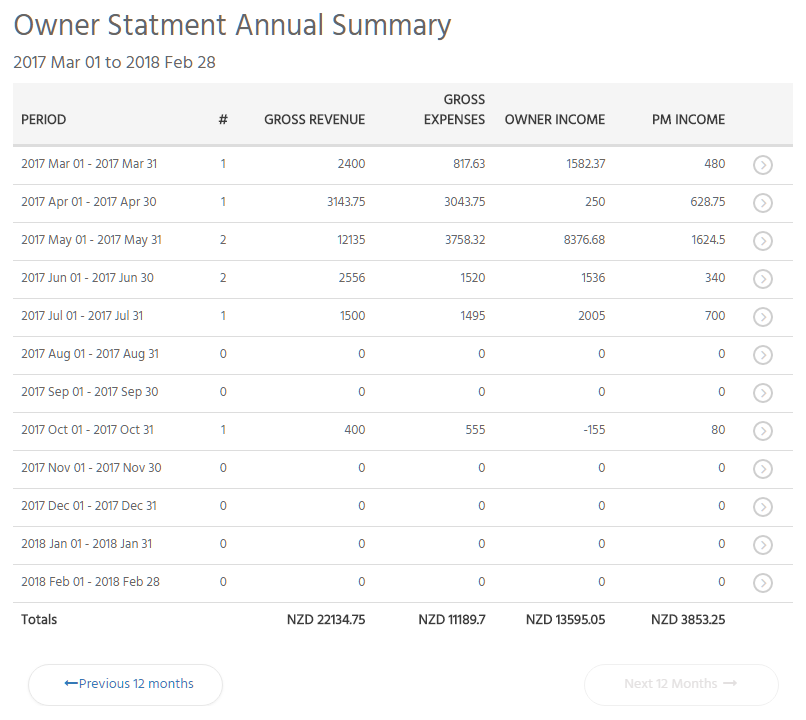 This allows you to view all the Gross Revenue, the Gross Expenses, Owner Income, and PM Income for the past 12 months, and by clicking the [Previous 12 months] button, you can continue to go back further. If you click the little arrow button next to one of the months, you can see a break down of these numbers by Property.

From here you can send Emails to Owners, send the owner statements to MYOB/Xero, or view each one individually. If you click the arrow button to view the individual property, a normal owner statement is not shown. Instead, you are shown a simplified owner statement breaking down the basic financial details over the month.
From here, you can send an Email to the Owner, download the Owner Statement as a PDF, or download it as a CSV file.
Get to know ResBook and how it can save you time
With a decade old digital agency backing us, our team are regularly producing video to help you take on the world! From tips and tricks with ResBook, to useful software providers all the way to industry trends we are here to share what we know.
Stay tuned here for regular video updates!