Using The Password Reset Function | ResBook
Using The Password Reset Function
If you forget your password and get locked out of ResBook, click on the Forgot your password? link.
Go to ResBook V12 Login page: https://www.resbook.net/resbook
Step 1) Click on the Forgot your password?
Step 2) Enter your e-mail address.
Step 3) Click on Continue
A reset link will be sent to your registered email id. Always check your spam folder in case you do not see the email in your inbox.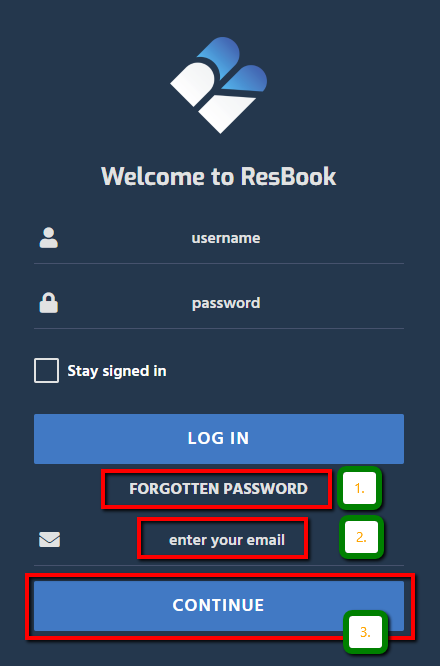 Step 4) Follow the instructions in the link to reset the password for your user account. All reset links are valid for 24 hours.
N.B. For users who are using ResBook and experiencing update issues, please clear your browsers cookies and cache.
Get to know ResBook and how it can save you time
With a decade old digital agency backing us, our team are regularly producing video to help you take on the world! From tips and tricks with ResBook, to useful software providers all the way to industry trends we are here to share what we know.
Stay tuned here for regular video updates!