Introduction To Owner Statements Using ResBook
Introduction to Owner Statements
Print
ResBook has revamped its Owner Statement Functionality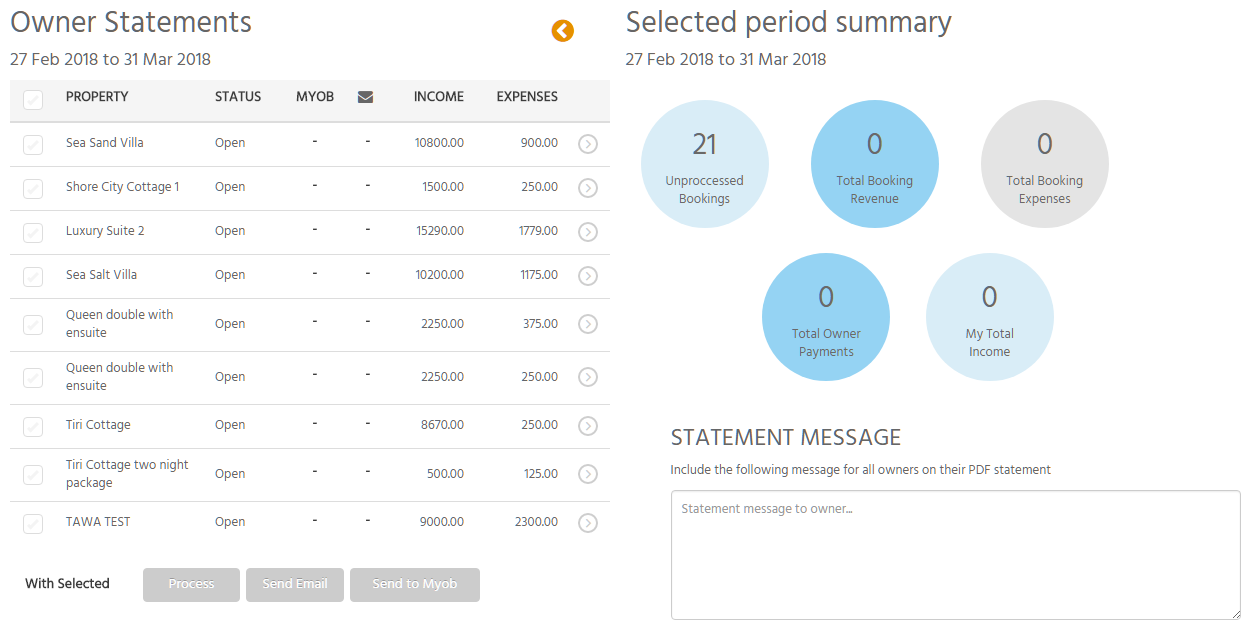 The new UI makes it easier, simpler and faster to create, edit and send out Owner Statements for your properties.
What Does It Do?
Generates an itemised statement for the property owner
Statements can be generated within a specific timeframe by user choice
Reveals all income generated for the property and identifies expenses due
Add/Edit/Delete Manual entries to any property
Process statements individually or in batches
Ability to send an email statement to the owner, will a customised message able to be added
Send your Owner Statements to MYOB/Xero
View Annual Summaries from the past 12 months and further
Read Further
Get to know ResBook and how it can save you time
With a decade old digital agency backing us, our team are regularly producing video to help you take on the world! From tips and tricks with ResBook, to useful software providers all the way to industry trends we are here to share what we know.
Stay tuned here for regular video updates!